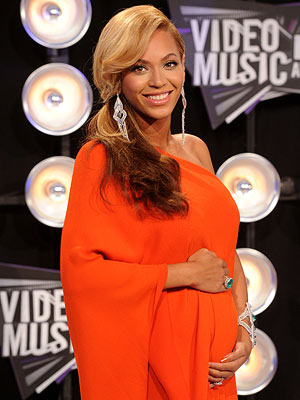 BABY B
~ Twitter was buzzing with congratulations and Tweets for baby Carter.
Blue Ivy
arrived on January 7, 2012 in New York.
Beyoncé announced her pregnancy at the MTV Video Music Awards in August. Beyoncé posed for photos with her hands cradling her belly, teasing, "I have a surprise!" Later, during the show, she performed "Love on Top," introducing the song by telling the Nokia Theatre L.A. Live crowd, "I want you to stand up on your feet. I want you to feel the love that's growing inside me."
Photo Source: Getty Images